Features
Detailed Statements
Review monthly billing statements complete with each transaction over your entire account history. Search for any purchase you've ever made and get the exact details.
Snack Bar Purchases
If your unit doesn't have a Snacko Register and don't have an iOS device you can still use our web site and web app to make purchases on your tab.
Members Only
View member only products and prices on Snacko gear. When you're buying stuff from your unit you'll pay the at cost rate.
Payment Methods
Save payment methods for use across all of your units. Want to make it even easier? Never forget to pay your Snacko Bill when you set up automatic payment.
Pricing
---
Card Payments
Card payments incur a processing surcharge, however you may pay multiple Snacko Bills with one card payment.
ACH Payments
Connect your bank account to pay directly from your checking or savings.
Powerful Apps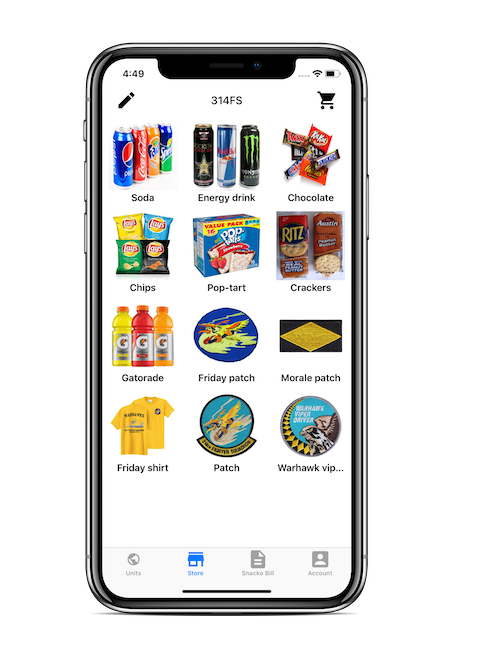 Snacko for iOS
Use the Snacko App to purchase items from the Snack Bar. If you're a member of the unit it'll go on your tab allowing you to pay your Snacko Bill at a later time. If you're visiting another unit you'll be able to pay using a saved payment method. See your complete statement and transaction history, update your member profile, and pay your Snacko Bill right from the app. View in App Store
Snacko Register for iOS
Our Register App has many the same features of our Snacko App but since its a shared device you'll be able to protect your account with a pin. By protecting your account nobody will be able to make purchases on your tab. View in App Store