Member Services
Sign in to get started.
Sign In
What can you do with a member account?
Detailed Statements and Transaction History
Review monthly billing statements over your entire account history. Statements breakout all items contributing to the total amount and allow you to see line by line transactions. Search for any purchase you've ever made and get the exact details.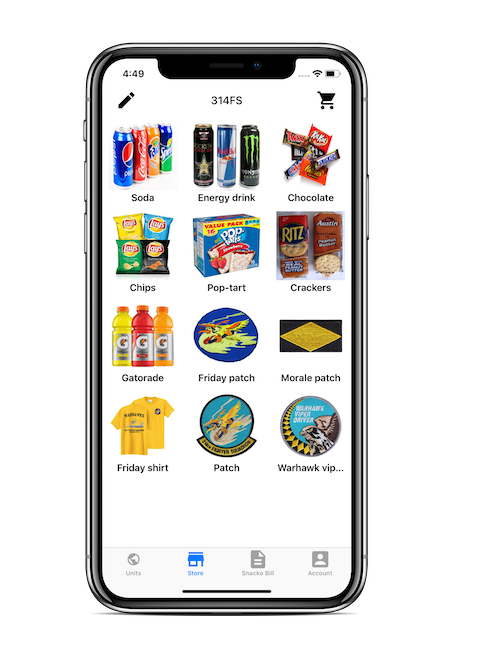 Snacko App
Purchase items on your tab locally or when visiting other units. Review and pay your Snacko Bill. Available as iOS and web app.
View iOS app in App Store
Access Member Only Products
Snackos can specify whether certain content or sale items are publicly available or viewable to members only. Access member only pricing on available items.
Auto Pay
Never forget to pay your snacko bill when you set up automatic payment.